Sports and Athletics in Peterborough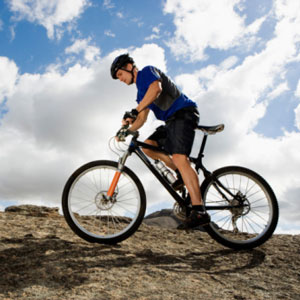 A longtime athlete and nature enthusiast himself, Dr. Peter understands the ramifications of sport-induced injuries. Having undergone a traumatic mountain biking accident that led to a third-degree separation in his shoulder, he has personally reaped the benefits of chiropractic care and is dedicated to safely assisting athletes of all ages achieve increased performance.
Effective Care for All Ages
Dr. Peter Drysdale offers a setting compatible with all ages and competition levels. Prepared with the tools to help professional and youth athletes alike, we are ready to tackle your existing pain or simply prevent future damage from occurring. Your nervous system acts as the master control of your body, and when it performs well – so do you.
Benefits
Chiropractic care has been shown to improve strength, decrease muscle fatigue, improve proprioception (position sense), and improve reaction time and the speed at which the brain can process information. More often than not, athletes experience pain and discomfort due to tension that has built up over time. With a series of specific adjustments, this tension is often released, and once again, the body can heal and perform at maximum capacity.
How Can We Help You?
Pain is not the only precursor to athletes seeking chiropractic care. Preferably, we would like to see you before your discomfort morphs into a more serious condition. Although one goal of chiropractic is keeping you out of pain, Dr. Peter Drysdale also strives to help your physiological function. If you are looking for quality injury treatment as well as improved performance, you have come to the right place.
Get ready to feel better and perform better. Let us talk with you, set up a care plan, and help you make a difference in your active life.
CONTACT US »
---
Sports Chiropractor Peterborough | (705) 874-0247