Dr. Peter Drysdale
A Good Fit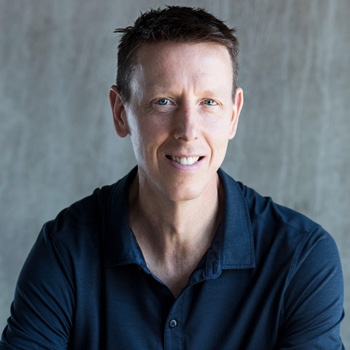 Early on in life, Dr. Peter Drysdale's love for sports and athletics also translated to a love for performance and overall health and wellness. Shortly after his older sister became a chiropractor, he knew he would follow in her footsteps and fixed his eyes on helping others live their best lives. Dr. Peter graduated from Canadian Memorial Chiropractic College in 1997. He started his career in Whistler, BC that year, opened a second practice in Squamish in 2006 where he practiced until recently. A strong desire to be closer to family has brought Dr. Peter and his family back to Peterborough and they are excited about this next chapter in their careers and life adventure.
Falling in Love with Nature
When he is not busy in the office, Dr. Peter enjoys spending time with his two daughters, ages eight and five, and experiencing nature and all it has to offer. He makes it a daily priority to get outside and trail run or mountain bike, and in the winter, he is a frequent skier.
Accreditations
Since he began practicing in 1997, Dr. Peter has been recognized for his knowledge of chiropractic and the passion and skill he constantly exudes. While working at his practice in Whistler, he was awarded best chiropractor for three years running. Dr. Peter's belief in chiropractic and passion for helping others remain stronger than ever today.
Dr. Peter Drysdale is focused on providing evidence informed, patient centered care and is continually upgrading his skills to provide the best experience possible. Dr. Peter not only recognizes your discomfort, but he understands your active lifestyle. Contact us to learn more about why our chiropractic care is right for you.

---
Chiropractor Peterborough | (705) 874-0247