About Us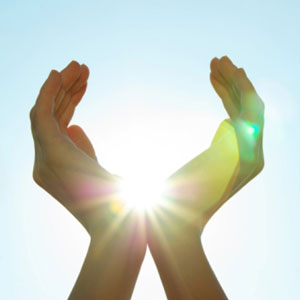 Dr. Peter was born and raised in Peterborough but was lured to the Coastal Mountains of Whistler and Squamish, BC where he started his practice. After almost two and a half decades on the west coast Dr Peter is excited to be back in Peterborough enjoying all the Kawartha's has to offer.
The Heart of Our Practice
From the beginning, the heart of Dr. Peter Drysdale's practice has been helping people achieve optimum health and allowing them to live fuller lives. Chiropractic focuses on freeing the body to communicate as it was originally intended, which means the ultimate goal of care is encouraging the nervous system to receive, process, and relay information in an efficient, complete way. The daily stresses of life create tension and areas of misalignment in the body that significantly intercept the natural communication on which our bodies function and thrive. Dr. Peter believes in the power of correcting this interference and helping others obtain lifelong health and wellness through chiropractic care.
More Than Just Pain Relief
Dr. Peter Drysdale is proud to serve practice members of all ages and experiences. Young or old, elite athlete or busy professional, Dr. Peter is here for you. Coming from an athletic, family-oriented background himself, he understands the importance of maintaining health to ensure a safe, active, and fulfilling lifestyle. Whether you are seeking preventative care or resolution of a current condition, our practice is equipped to assist you and your personal needs.
While Dr. Peter Drysdale's office welcomes all practice members, Dr. Peter is deeply passionate about working with those who wish to excel. He has successfully worked with athletes of varying ages and finds great joy in seeing people achieve enhanced athletic and cognitive performance with the support of chiropractic.
A Different Approach
Dr. Peter's approach differs from what many people expect or may have experienced before. In addition to listening to your concerns and obtaining a detailed health history, he utilizes the latest technology to identify what is really happening with your health, and to measure your progress throughout the course of care. Many of his patients also comment on the experience of the chiropractic adjustment with the Torque Release Technique as being completely different than what they have encountered in the past. Torque Release chiropractic looks at the overall tension on the nervous system and utilizes reflexes to determine the location of the underlying cause of the problem. A correction is made utilizing a small, comfortable instrument. Dr. Peter offers his patients a combination of caring and high tech methods that they find to be unique.
Put your discomfort to rest with Dr. Peter Drysdale by your side every step of the way. Do not hesitate to contact us with questions about our new-patient process and ongoing visits.
---
About Dr. Peter Drysdale | (705) 874-0247